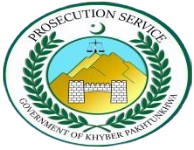 OBJECTIVES OF THE CASE MANAGEMENT & MONITORING SYSTEM (CMMS)
A comprehensive overview of a case from the moment it is handed over to prosecution.
Access to a knowledge base where prosecutors can get updated Case Laws and related study material.
Organize for Prosecutors to manage their day to day tasks and court hearings.
The system has the capability to generate reports on the basis of Gender, Offences, District, Police Station, Profession, Prosecutors and Court.
To evaluate the progress of cases, review reasons for backlogs and calculate percentage of convictions and acquittals.